Gerard Ammerlaan - el. bass, compositions, samples, lyrics.
Composer of operas, string quartets, film music and other orchestrations, Gerard Ammerlaan experiments with combinations of various styles and improvisation. The only way to describe his music is `typical Ammerlaans'.
Made albums a.o. with Hans Hasebos' Guitarbandits, Alan Laurillard's Noodband en with Greetje Bijma.

Wolter Wierbos - trombone.
Growls, screams, talks, sings and always searches for the extremes on his trombone. He is the finishing touch in Ammerlaans music.
www.wolterwierbos.nl
Hans Kaldeway - keyboards, vocals.
Is an exceptionally versatile musician, the tower of strength, the undaunted hero of Ammerlaan's sometimes insane arrangements, a virtuoso of elevation.
www.hanskaldeway.nl
Dick Rusticus - guitar.
Likes to play beyond the mainstream tonal paths and is always on the lookout for something new, a willful, rough, and poetic musician and performer.
www.dickrusticus.nl
Jeroen van Olphen - drums, vocals.
The Volkskrant once called him the best-kept jazz secret in Groningen. An excellent drummer and the silent force behind Ammerlaans Band's musical development.

The music was recorded in Studio Kleinmuziek , Groningen in 2005 and 2007. The tracks were mixed by Roel Kleintjes and Gerard Ammerlaan.
Below a short clip of a live concert in Eindhoven, Januar 26, 2009.
---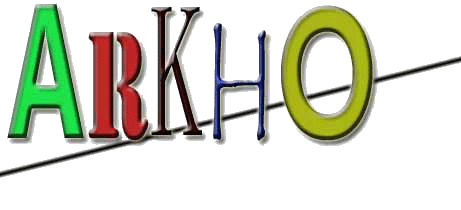 ARKHO
Thomas Hilbrandi : guitar
Dick Rusticus : guitar
Wietze Koning : guitar
Gerard Ammerlaan : el.bass
Jeroen van Olphen : drums
_____________________________________________________________

Jan Willem van der Ham- altsax, compositions
Gerard Ammerlaan - bass, compositions
Dick Rusticus - guitar, compositions
Stephane Leonard - laptop
Harry Arling- drums

Mr. Genius' concept is based on a mix of jazz tradition, rough "freestyle" improvisation, and digital sound from Berlin - the glitches of Stephane Leonard. He is a master in creating sounds at the very moment.
Big intervals and power-player JanWillem van der Ham is responsible for the alto's violence and provides the band strength and virtuosity.
Special is the contribution of Dick Rusticus and his analogue Leslieboxes. A guitar, that imitates a Hammond organ, now and then. A beautiful contrast with the digital soundscapes. He plays solo's and background in one flowing move, using all possibilities to produce sounds with his guitar.
Then there is Harry Arling, the driving power on drums. Not only as a grooving accompanist, but also as a melodic soloist Harry makes his presence felt.
The basis of the band is the bass of Gerard Ammerlaan. His unique approach of music in general makes the band complete.
All Mr. Genius' music is composed by Gerard, JanWillem and Dick. The different styles will be performed in a suite form, that develops an unanimous entirety of sphere, rhythm and emotion.
_____________________________________________________________
Ousman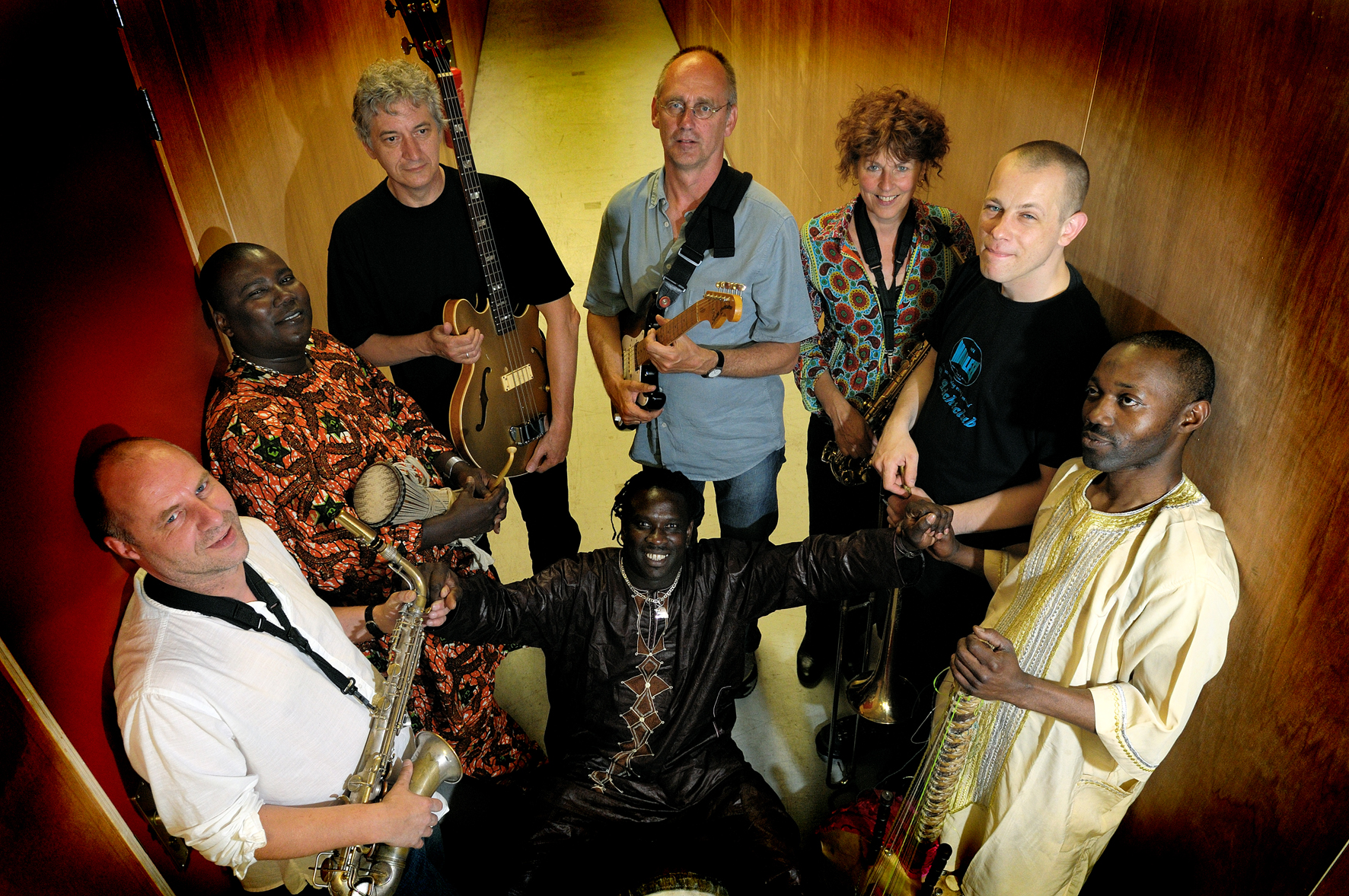 Photo: Ronald Moerman
Use three West-African percussionists, three Dutch blowers, a guitarist and bassplayer. Mix the stuff, put it on fire and occasionally add a Kora-player or a dancer. You'll get an explosive brew. As an extra option add a South-African saxophone virtuoso. Don't need to stir...